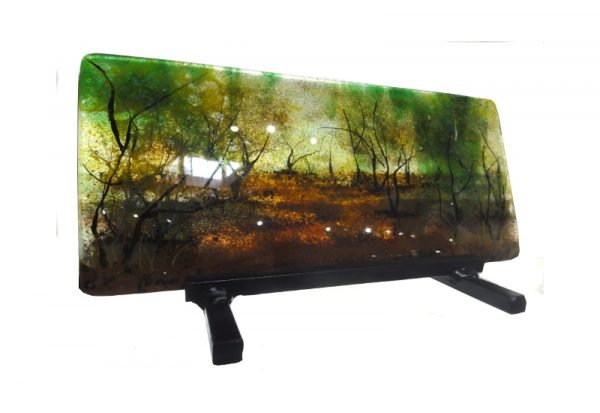 Forest Journey
Medium: Slumped Glass
Size: 30cm x 15cm x 12cm
Price: $995
Color :
---
Product Description
Medium: Slumped Glass
Size: 30cm x 15cm x 12cm
Price: $995
Janine's work is produced in a ecologically sustainable Studio built from recycled sea containers. The glass Kilns are powered by a 10 kw Solar System and a large quantity of the glass used in her work is recycled. This piece in particular is flecked with diachroic effects and has been prepared and fired several times to obtain the depth and detail. his piece is free standing with its own steel stand.