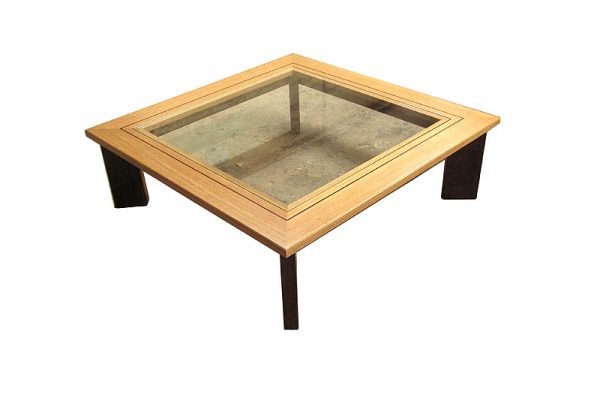 Hicks Coffee Table
Medium: Marri with Jarrah inlay
Size: 1.2m x 1.2m x 0.37m
Price: $3,300 – SOLD
Color :
---
Product Description
Medium: Marri with Jarrah inlay
Size: 1.2m x 1.2m x 0.37m
Price: $3,300 – SOLD
Crafted onsite, in Marri with a glass insert in the top. The legs are ebonised Marri and there is also a fine 3mm solid Jarrah Inlay around the top, 30mm out from the edge of the glass.
Vendor Information
Vendor:

admin
No ratings found yet!