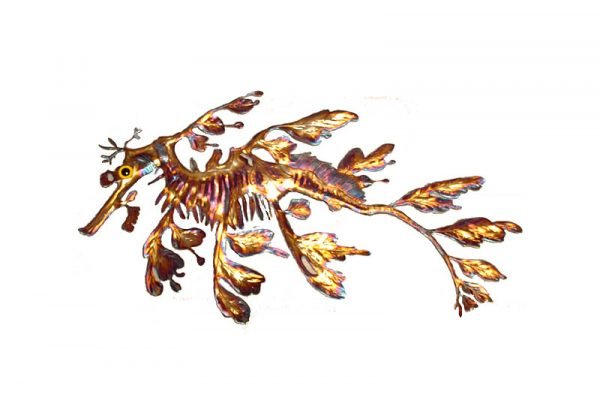 Leafy Sea Dragon – Med
Medium: Marine Grade Stainless Steel
Size: 90cm (l) x 50cm
Price: $695
Color :
---
Product Description
Medium: Marine Grade Stainless Steel
Size: 90cm (l) x 50cm
Price: $695
All of Bob's animals are crafted from Marine grade stainless steel. Most can be crafted in other sizes. This one has been heat treated and therefore to preserve the colour, should be kept indoors out of the elements.