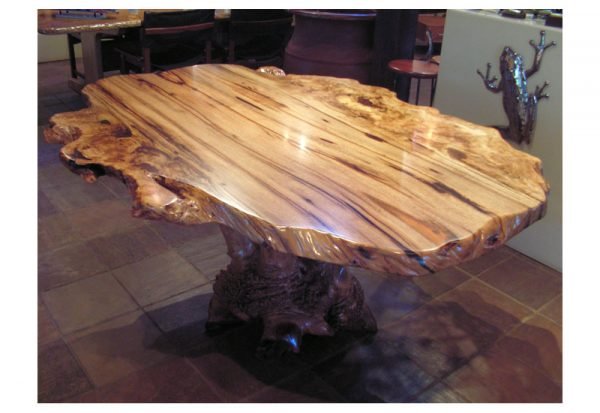 Marri Burl Dining Table
Medium: Marri/Burl & Mallee Root
Size: 1.63m x 1.28m x 0.77m
Price: SOLD
Color :
---
Product Description
Medium: Marri/Burl & Mallee Root
Size: 1.63m x 1.28m x 0.77m
Price: SOLD
Crafted on site. This is a slab of Marri, with Burlwood naturally grown on both sides – mallee root base. Price listed is a guide only.
Vendor Information
Vendor:

admin
No ratings found yet!