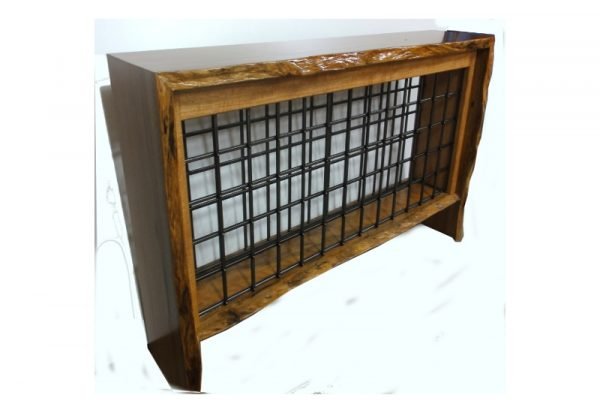 Marri Waterfall Wine Rack
Medium : Marri and Wrought iron
Size : 1400 x 900 x 330
Price: $4500
Color :
---
Product Description
Medium : Marri and Wrought iron
Size : 1400 x 900 x 330
Price: $4500
Our Marri Waterfall range are made from a carefully selected long timber slabs. (this one being a single.) This enables us to fold the ends down and perfectly match the grain and natural edge down both sides.
The inset is authentically hand made wrought iron work. We can make these to a range of holding capacities.
Vendor Information
Vendor:

admin
No ratings found yet!