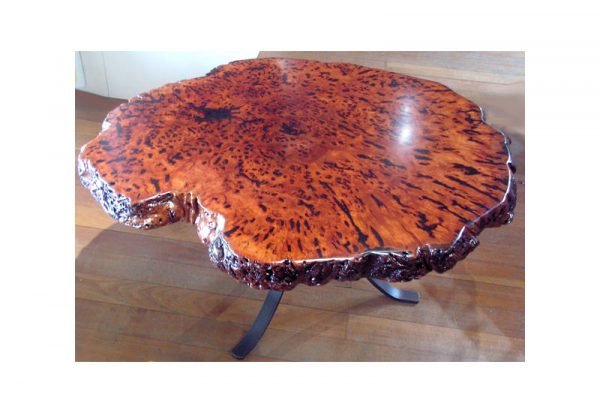 Salmon Gum Burl table
Medium: Salmon Gum and Steel
Size: 0.83m x 0.70m x 0.45m
Price: SOLD
Color :
---
Product Description
Medium: Salmon Gum and Steel
Size: 0.83m x 0.70m x 0.45m
Price: SOLD
Description: Crafted on site, this lovely salmon gum burl coffee table is simply stunning. The base is forged iron and it suits that black hues in the top, perfectly.
Vendor Information
Vendor:

admin
No ratings found yet!