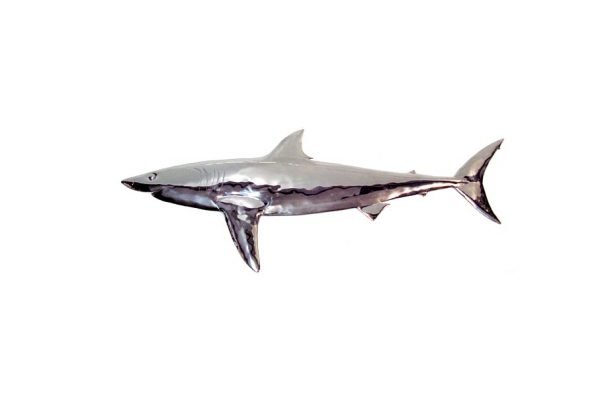 White pointer shark
Medium: Marine Grade Stainless Steel
Size: 1.2m x 0.48m
Price: $615 – SOLD, order now
Color :
---
Product Description
Medium: Marine Grade Stainless Steel
Size: 1.2m x 0.48m
Price: $615 – SOLD, order now
All of Bob's pieces are crafted from Marine grade stainless steel. Most can be crafted in other sizes. This one has just been polished and is therefore suitable for indoors or outdoors.